So, inspired by my article yesterday charting the history of canonical efforts to map and define the continent of Oerik, I thought it might be worth seeing what a non-canonical effort might look like.
And lo! and behold, my collection of back issues of Dragonne magazine, from the alternate universe where Greyhawk's creator remained at the helm, did not disappoint. Behold an Oerik that might have been.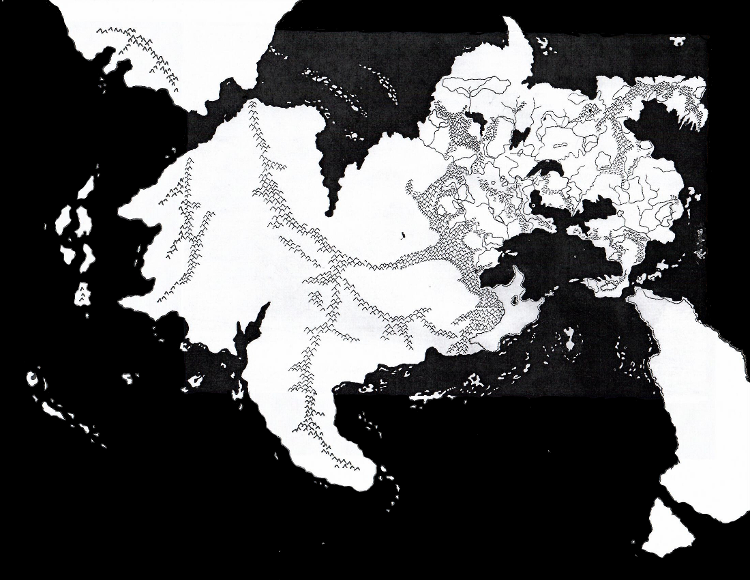 Honestly, TSR, this was all I ever wanted. No huge mega-continent desert just off the edge of the map; just a nice coastline, and some islands. Would that have been so hard? There's a larger version of the map, and some accompanying notes, in this excerpt from Dragonne. Enjoy!
Does this mean that the Sundered Empire, and the Empire of Lynn/Lhynn, and so forth have no place on Oerth? Certainly not. As a matter of fact, the continent of Gonduria seems pretty under-developed and ill-defined at the moment…