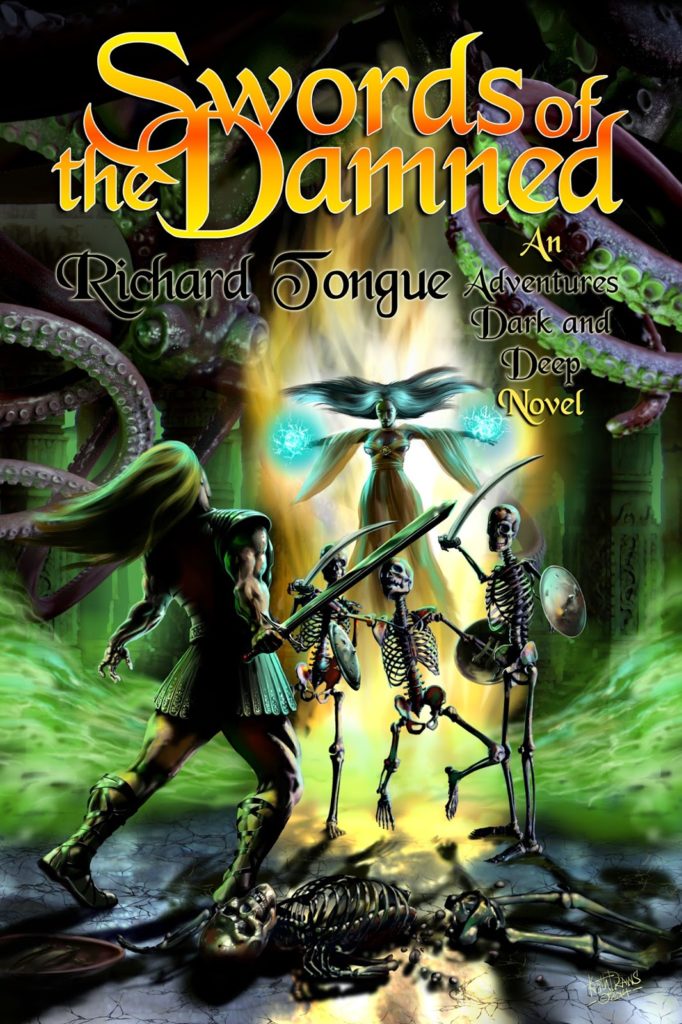 Well that happened a little bit sooner than I was expecting!
I am pleased to announce that the ebook version of the first-ever Adventures Dark and Deep novel, Swords of the Damned, is now available through Amazon.com (what, you're in Britain? Fine… here you go). Here's the blurb:
Morcar, a professional adventurer down on his luck, is shanghaied into attempting his riskiest mission yet – venturing into the labyrinthine tunnels underneath the ancient city of Graybarrow. Accompanied by a band of desperate renegades and rogues, he faces both the dangers of the unknown depths and a force that lies beyond death itself, with cultists and warriors on his trail. Can he conquer the Swords of the Damned, or is he destined to join their ranks…
The book will be available in hardcopy in a few weeks, but don't let that stop you from getting the ebook first (the ebook and hardcopy versions will be sold separately). It's a nifty adventure novel, and well worth the $3.99 to get it on your Kindle. Personally, I can't wait to have a dead tree version in my hand, but then again I am an old grognard, and set in my analog ways. This is also the first book in a trilogy, so more fun to look forward to!