The first Oswarp ("Old School Wargaming and Role Playing") convention, to be held concurrently with this year's Dexcon convention, will be held in Morristown, NJ Friday July 4th and Saturday the 5th. The hope is that next year we can spin it off to its own stand-alone OSR convention in September 2015, but I think the fact that we have the support of a well-established gaming convention will really help get things off the ground.
So now's the time to take that vacation day if you need to travel on Thursday! (The good news is that there will be a boatload of regular games happening on Thursday, if you get in and feel the urge to play one of those newfangled games the kids are all talking about these days.)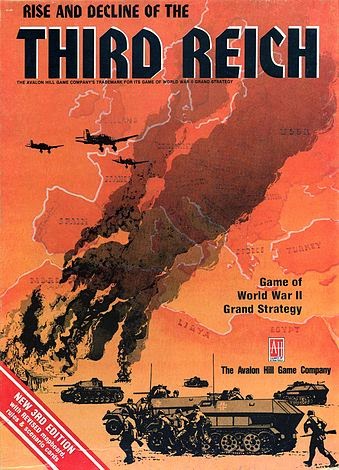 We will be looking not only for people to come and play games, but also for people to step up and run games. And it doesn't have to just be D&D or retro-clones, either. I think if we have things like Gamma World, Boot Hill, Marvel Superheroes, Conan, Chivalry & Sorcery, Tunnels and Trolls, Runequest, Traveller, Twilight: 2000, etc. etc. etc. it would be all kinds of awesome!
Plus, I'm hoping to get a much larger representation from the old-school wargaming crowd as well. Bring us your Panzerblitz, your MechWar, your NATO, your Dune, your Kingmaker, your Third Reich, your Afrika Korps! And miniatures too – how cool would it be to have a game or two of Chainmail or Tractics or some 6mm Napoleonics on the schedule!?
The official sign-up won't be up for a bit (I'll trumpet the news far and wide when it is), but I wanted to put it out there for folks to make plans. Let's hear about your ideas for events – there will most certainly be another Ogre Macrotures game, and ye gods, what would be more appropriate than having a multi-day Gettysburg miniature campaign on the 4th of July? Step up to the plate, my friends, and let's put an east coast OSR convention on the map!