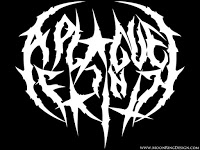 Bonus points if you can figure out
what this says without looking at
the image name.
A little fun on a Wednesday morning. Let's do a quick quiz! Without looking it up, can you tell whether each of the following is the name of a metal band or a tabletop game (board games and miniatures both count)? Answers in a day or two.
Alkemy
Attila
Black Death
Bladestorm
Blitzkrieg
Celtos
Forest of Evil
Frostgrave
Frostveil
Godflesh
Godslayer
Hell Dorado
Malifaux
Mordheim
Necrocide
Necromunda
Warbringer
Warcry
Warfire
Warlord