I took advantage of the good weather this past weekend (finally!) to take some photographs of some of
the ruins in the woods near my home
. Click to embiggen.
I would love to use them myself in a game, to give players a real feel for what I'm describing. Hopefully someone can make use of them.
Ruined bridge piling in the Musconetcong River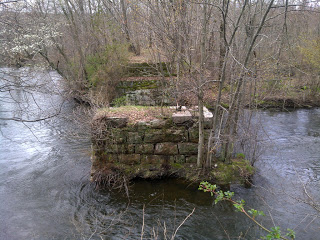 View from the north shore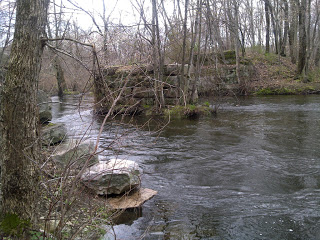 View from the bank of the river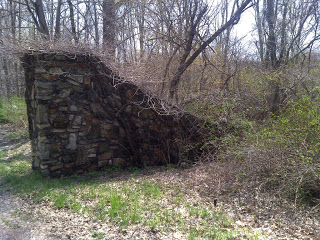 An overgrown wall near the Sussex Branch Trail
A ruined building visible from Waterloo Road
A piece of the corner
Through the doorway
Forgotten bridge mountings on a tributary of the Musconetcong River
Sussex County Ruins by Joseph Bloch is licensed under a Creative Commons Attribution-NonCommercial-NoDerivs 3.0 Unported License.