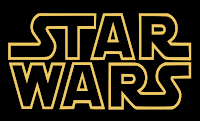 There is
some great Star Wars news
just out, if you're a fan.
Starting in 2015, a new film in the third trilogy (Episodes VII, VIII, and IX for those who are counting) will be released every other year. So the whole Skywalker Family Saga will be complete by 2019, 42 years after it began.
In addition, there will be at least two spin-off movies coming out in 2016 and 2018. The subjects of those two films haven't been confirmed yet, but rumors say the money's on Yoda and Boba Fett. They won't necessarily be set in the same time-frame as the third trilogy.
Aside from providing the broad outlines of the story for the third trilogy, and some other details about the Star Wars universe, George Lucas won't have his hands on the actual production of any of the films. J.J. "Lens Flare" Abrams will be helming Episode VII, while Lawrence Kasdan, who wrote the best film of the original trilogy, The Empire Strikes Back, will be writing one of the spin-off films.
Time for me to get to the gym. I need to live at least to 53 now.